September 2010
Breaking down the barriers in accessing sexual health services faced by women seeking asylum is the aim of a new IFPA publication.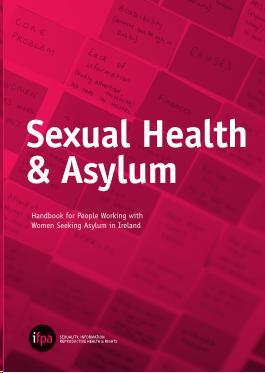 Women seeking asylum in Ireland often report difficulties in accessing appropriate sexual health services. Sexual Health & Asylum – A Handbook for People Working with Women Seeking Asylum in Ireland was developed by the IFPA in response to this need.
The handbook concentrates on five common areas of sexual health service delivery in Ireland – Family Planning/Contraception, Cervical Cancer Screening, Sexually Transmitted Infections including HIV, Crisis Pregnancy Counselling and Post-Abortion Care.
In addition the handbook outlines the barriers to sexual health services experienced by women seeking asylum and a directory of relevant services.
The handbook will be useful for health care providers and non-medical staff, counsellors, social workers, organisations that provide support and assistance to women seeking asylum, staff and management of direct provision accommodation centres, policy makers and women seeking asylum.
The handbook is a culmination of the Majira Project which aims to improve the sexual and reproductive health of women seeking asylum and refugees. The project focused on four main areas:
Sexual Health peer education training for women seeking asylum
Facilitated access to specialist reproductive & sexual health clinics for women seeking asylum
A consultative forum including professionals in sexual health, social inclusion and Majira peer educators
Development of a good practice handbook for the deliver of sexual and reproductive health services for women seeking asylum

Contact IFPA on 01 8607 4456 to obtain a copy or download a PDF of the handbook here: