24 August 2010
Fifteen youth leaders attended a MDG 5 briefing event hosted by the IFPA's youth-led advocacy group, ASK in August.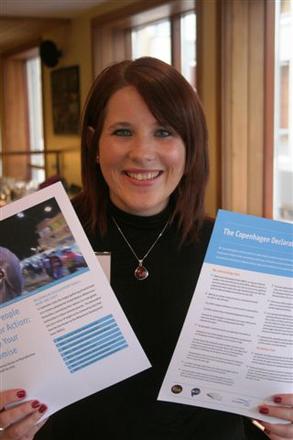 The event forms part of the group's Keep Your Promise campaign, which seeks to enlist the support of youth leaders from across Ireland in an effort to secure concrete political commitment to young people's sexual and reproductive health and rights in relation to the Millennium Development Goal 5b – Universal Access to Reproductive Health.
Youth leaders were briefed on young people's sexual and reproductive rights and the progress of MDG 5b. Organisations represented at the event were USI, NYCI, Choice Ireland, Irish Girl Guides, Transgender Equality Network Ireland, Young Greens, Ogra Fianna Fail, Ogra Sinn Fein and EIL Intercultural Learning.
Other activities undertaken by the group include the publication of a factsheet on young people and sexual and reproductive health and MDG 5 and campaigning for Irish youth organisations to sign the Copenhagen Declaration, which identifies key areas that require political support if the rights of young people to health are to be realised.
ASK is the IFPA's youth-led advocacy group which was set up with the aim of empowering young people in Ireland to stand up for their own sexual health and rights and to advocate for increased availability of unbiased, accessible information on sexual health and rights.
*Photo: ASK member Linda Kelly at Youth Leaders MDG 5b briefing session