9 December 2010
The Irish Family Planning Association (IFPA) has today (09.12.10) welcomed the announcement that the European Court of Human Rights will issue a judgment in the case of ABC v Ireland next week. The case was taken by three women living in Ireland who were forced to travel to the UK to access safe abortion services.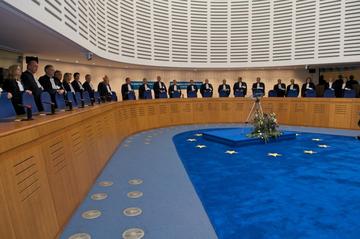 Judgement in the case will be delivered by the President of the Court on Thursday December 16 2010 at 10am (GMT) at an oral hearing in Strasbourg.
The three applicants, who all became pregnant unintentionally, told the court that the impossibility of obtaining an abortion in Ireland made the procedure unnecessarily expensive, complicated and traumatic. In particular, they argued that Ireland's restrictive abortion laws stigmatised and humiliated them and risked damaging their health and, in the third applicant's case, even her life.
The three applicants, who are being supported by the IFPA, are looking forward to having their rights vindicated by the European Court of Human Rights.
Niall Behan, Chief Executive of the IFPA said: "The experiences of the three applicants are illustrative of the reality faced by thousands of women in Ireland. Since 1980 at least 140,000 women have been forced to travel to the UK to access safe abortion services. Clients attending for counselling with the IFPA continually express anger and frustration that they have to travel outside of the jurisdiction for health services they feel should be available to them at home."
Notes for the Editor:
The case was heard on December 9th 2009 at an oral hearing before the Grand Chamber of the Court. This 17-judge court is reserved to hear cases of particular importance that raise serious questions affecting the interpretation of the European Human Rights Convention.
The first applicant had children in the care of the state as a result of personal problems and considered a further child would jeopardise the successful reunification of her existing family.
The second applicant was not prepared to become a single parent. The third applicant was in remission from cancer when she became pregnant. Unaware that she was pregnant she underwent a series of check ups contraindicated during pregnancy. She claims she could not obtain clear advice about the risks to her health and life and to the foetus if she continued to term.