News – 16 December 2010
– European Court establishes violation of human rights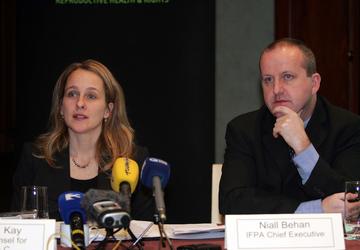 The Irish Family Planning Association (FPA) said that today is a landmark day for women in Ireland. It welcomed the unanimous decision by the European Court of Human Rights that abortion, in certain circumstances, should be legalised in Ireland.
This decision by European Court of Human Rights reaffirms the Supreme Court X Case judgment of 1992 and two preceding referenda. Critically, the unanimous view of the Court that women's rights in Ireland have been violated sends a very strong message that the State can no longer ignore the imperative to legislate for abortion.
Speaking following the delivery of the judgement on a case taken by three women to the European Court of Human Rights, the Chief Executive of the IFPA, Niall Behan, said: "Today's decision is a landmark one for Ireland and, in particular, for women and girls. The very considered and clear view of the European Court of Human Rights leaves no option available to the Irish State other than to legislate for abortion services in cases where a woman's life is at risk.
"As a first and immediate step, we are calling on the Government to set out how it intends to address today's ruling, and ensure that no further violations of human rights take place because of the State's failure to offer safe and legal abortion services in – albeit – limited circumstances. We don't need another constitutional referendum, nor do we need any further court judgments. Simple and clear legislation, guided by the judgement of the European Court of Human Right's Grand Chamber, is all that is required to afford women their human rights in Ireland. Such legislation could be prepared and passed by the Oireachtas within a short number of days.
"Furthermore, the Court has pointed to significant shortcomings in medical practice in relation to the protection of a woman's life. Guidelines and practices now need to reflect today's judgement. This will offer clarity and offer protection to both women and their doctors," said Mr Behan.
Commenting on the European Court of Human Rights decision not to make specific recommendations in relation to abortion beyond where the life of the woman is at risk, Mr Behan said: "The Court has clearly indicated that there are some serious human rights implications for women who are denied abortion services in Ireland across a range of circumstances. It recognised the harm that befell all of three women who took their case to the Court. Rather than offering a specific verdict, it has left it up to the Irish State to decide on abortion policy in broader circumstances, beyond where the life of a woman is at risk.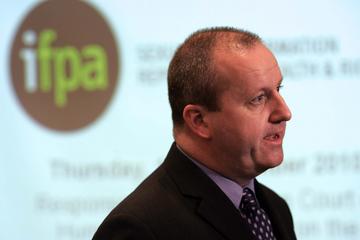 Importantly, the Court has indicated that it does not believe that the 'Constitutional Courts' are an appropriate forum in which such matters can be decided. To this end, it is now incumbent on all political parties and individuals putting themselves forward for national office, to outline how they intend to deal abortion. It is time now for comprehensive policy which deals with the reality of abortion, which sees in excess of 5,000 women travelling abroad for services every year."
Speaking following the judgement, Julie F. Kay, lead legal counsel for the Applicants, said: "For decades the State has ignored its legal responsibility and has turned a blind eye to protecting the life and health of women in such dire circumstances. No other woman in a life-threatening situation should be forced to endure the uncertainty, humiliation and distress that Applicant C, in the European Court of Human Rights case, did when faced with a threat to her life and health."
The IFPA commended the bravery of the three women who took their case to the European Court of Human Rights, particularly given the stigmatisation of abortion in Ireland. It said that through its services it knows that women living in Ireland are frustrated that they have to leave the country to access health services they feel should be available to them at home. Women don't want sympathy, they simply want access to the health services they need.
Notes for the Editor:
This case was lodged in 2005 with the European Court of Human Rights and was heard on December 9th 2009 at an oral hearing before the Grand Chamber of the Court. This 17-judge panel is reserved to hear cases of particular importance that raise serious questions affecting the interpretation of the European Human Rights Convention.
The first applicant had children in the care of the state as a result of personal problems and considered a further child would jeopardise the successful reunification of her existing family.
The second applicant was not prepared to become a single parent. The third applicant was in remission from cancer when she became pregnant. Unaware that she was pregnant she underwent a series of check ups contraindicated during pregnancy. She claims she could not obtain clear advice about the risks to her health and life and to the foetus if she continued to term.
The three applicants, who all became pregnant unintentionally, told the court that the impossibility of obtaining an abortion in Ireland made the procedure unnecessarily expensive, complicated and traumatic. In particular, they argued that Ireland's restrictive abortion laws stigmatised and humiliated them and risked damaging their health and, in the third applicant's case, even her life.
Read what other organisations have to say about the landmark decision:
Photo: Eric Luke / THE IRISH TIMES