December 2011
The establishment of a 14-member expert group received approval from cabinet at the end of November.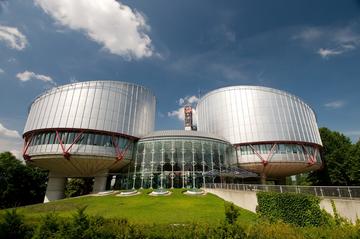 The group is tasked with addressing the outcome of last year's European Court of Human Rights ruling on abortion rights – the A, B & C v Ireland case. The group will be in place by the end of the year or shortly thereafter and will have six months to deliver a report to Government. Medical, legal and nursing professions are to sit on this group.
This day 12 months ago, the European Court of Human Rights delivered its historic verdict in the case of A, B & C v Ireland. This landmark challenge to Ireland's restrictive abortion laws was taken by three women, supported by the Irish Family Planning Association (IFPA), who travelled abroad for abortion services.
The Court unanimously found that Ireland's failure to give effect to the existing constitutional right to an abortion when a woman's life is at risk violates Article 8 of the European Convention on Human Rights. The Court's judgment reaffirmed the Supreme Court X Case judgment of 1992 and sent a very strong message to the State that it can no longer ignore the imperative to legislate for the provision of life-saving abortion services.
The European Court of Human Rights told Ireland that it must resolve the "striking discordance between the theoretical right to a lawful abortion in Ireland and the reality of its practical implementation."
The expert group must ensure that the Government satisfies the requirements the European Court of Human Rights by resolving three central issues identified by the Court. Firstly, the absence of legislative criteria allowing for a practical assessment of what constitutes a real and substantial risk to the life of a pregnant woman.
Secondly, the lack of a clear framework to examine and resolve differences of opinion between a women and her doctor or between doctors must be addressed. And finally, the expert group must tackle the dangerous chilling effect on the doctor-patient relationship caused by the serve criminal penalties attached to abortion in Ireland.
*Image European Court of Human Rights, Strasburg.