News – February 2011
In October 2011, Ireland will be examined for the first time by the United Nations on our human rights record under the Universal Periodic Review or UPR. Seventeen leading organisations have come together to make sure that the United Nations hears everybody's views.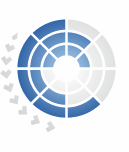 In February 2011, the Rights Now campaign will be travelling around Ireland talking to individuals and organisations. Free, public information events will be held across the country. The Irish Family Planning Association is a member of the Cross Sectoral Steering Group of the Rights Now campaign.
If you or your organisation would like to get involved, take a survey or submit a report please see www.rightsnow.ie
The Universal Periodic Review is a process through which the human rights records of the United Nations' 192 Member States are reviewed and assessed every four years. It is a new monitoring system of the UN Human Rights Council and it is the first time that UN states directly examine each other on their human rights record.
The UPR assesses how countries respect the commitments they made and agreements that they signed under international law and highlights any gaps in human rights protection in the country under review. The whole idea behind the UPR is that human rights protection will be improved on the ground. Following the review recommendations are made to the country under review on how to improve their compliance with their human rights obligations. The country under review has a duty to implement these recommendations in the four years before it comes up for review again. Both internal and external political pressure is placed on the government of that country to implement these recommendations.
More:
www.rightsnow.ie