20 October 2010
NEW UNITED NATIONS REPORT HIGHLIGHTS THE LINKS BETWEEN PEACE & DEVELOPMENT AND WOMEN'S RIGHTS AND EMPOWERMENT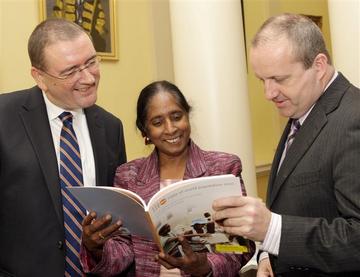 Women are more resilient to conflict and disaster and can lead reconstruction efforts when they have access to the same rights and opportunities as men, according to The State of World Population Report 2010, published today (20.10.10) by the United Nations Population Fund (UNFPA).
The report, From Conflict and Crisis to Renewal: Generations of Change, explores how conflict and humanitarian emergences affect women and girls and how women are often excluded from the decision-making of recovery and peacebuilding.
he report launch was hosted by the Irish Family Planning Association (IFPA), UNFPA's partner in Ireland. Launch events are taking place today in over 140 countries world wide.
"When women and girls suffer deep discrimination, they are more vulnerable to the worst effects of disaster or war, including rape, and less likely to contribute to peacebuilding, which threatens long-term recovery," said Sean Hand, Director of Human Resources with UNFPA, at the launch of the report in Dublin.
Through the stories of individuals affected by conflict or catastrophe in Bosnia and Herzegovina, Haiti, Iraq, Jordan, Liberia, the Occupied Palestinian Territory, Timor-Leste and Uganda, the report shows how communities and civil society are healing old wounds and moving forward. However, more still needs to be done to ensure that women have access to services and have a voice in peace deals or reconstruction plans.
While conflict and disaster can worsen inequalities between men and women, Mr Hand said, "recovery from conflict and disaster also presents a unique opportunity —an opportunity to rectify inequalities, ensure equal protection under the law, and create space for positive change."
The report's release coincides with the 10th anniversary of the United Nations Security Council's landmark resolution 1325, which aimed to put a stop to sexual violence against women and girls in armed conflict and to encourage greater participation by women in peacebuilding initiatives.
Speaking at the launch, Dr Nata Duvvury, Co-Director of the Global Women's Studies Programme, NUI, Galway and one of the report's authors said: "Security Council resolution 1325 and other subsequent resolutions are foundations that create a basic facilitating environment for greater attention to women and women's experiences in the context of rebuilding societies. But there is still a lot of work that needs to be done to ensure the transformative potential of these resolutions. There needs to be greater attention paid to the transformation of gender norms, institutions and ideologies."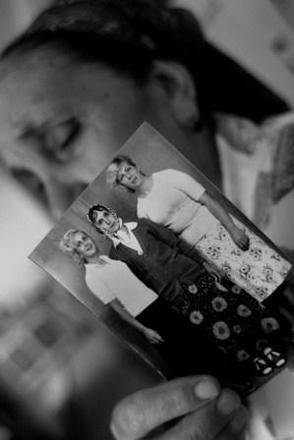 Women's contributions to recovery and peacebuilding are often not acknowledged and priority services for women often don't make it on the agenda, according to Anthea McTeirnan, IFPA Chairperson.
"The lack of sexual and reproductive health services, supplies and information in emergency settings is a striking example. Women do not stop getting pregnant or having babies when a disaster strikes. In a crisis or refugee situation, one in five women aged 15-44 will be pregnant. High prevalence of brutal sexual violence, huge increases in survival sex combined with the sudden unavailability of contraceptive supplies and condoms, means that women and girls are at risk of unwanted pregnancies, sexually transmitted infections including HIV, unsafe abortions and maternal death and disability.
"However, this report tells us that conflict affected countries receive 43 per cent less reproductive health funding than non conflict affected countries, reinforcing the point that women must be at the table when decisions are made about how to best respond to emergencies."
At the launch Mr Hand paid a special tribute to the Irish Government and Irish Aid for their support to UNFPA: "We realise that times are tough, and that Ireland has been particularly hard hit by the economic crisis. Maintaining previous levels of financial support for UNFPA will be difficult, but Ireland has a proud record of helping those in need, those less fortunate and those most deserving, even during tough economic times."
* Photo 1: Sean Hand UNFPA, Dr Nata Duvvury, NUIG and Niall Behan, CEO IFPA
* Photo 2: A survivor of the war in Bosnia and Hertzegovina recounts what she and her family endured.
More:
See images from the report launch in Dublin
Watch: Videos from the Report