Event – 18 November 2009
WOMEN ARE CENTRAL TO EFFORTS TO DEAL WITH CLIMATE CHANGE, SAYS NEW UNITED NATIONS REPORT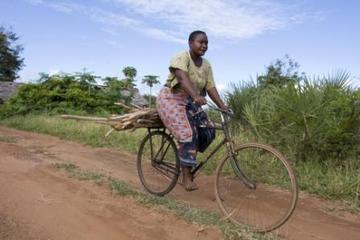 Women bear a disproportionate burden of climate change, but have been largely overlooked in the debate about how to address problems of changing climate, according to a United Nations report published today.
"Poor women in poor countries are among the hardest hit by climate change even though they contributed the least to it," said United Nations Population Fund (UNFPA) Director of Human Resources Sean Hand at the launch of the report today.
The report, Facing a Changing World: Women, Population and Climate Change, illustrates how climate change threatens to exacerbate the gaps between rich and poor and amplify the inequalities between women and men.
The battle against climate change is more likely to be successful if policies, programmes and treaties take into account the needs, rights and potential of women, according to the report. It highlights how societies' adaptation and resilience to climate change can benefit from greater gender equality and access to reproductive health care. This means empowering women, educating girls improving health care and meeting the needs of the 200 million women living in developing countries who would like to space or prevent pregnancies, and who do not have access to reliable and modern contraception.
Speaking at the launch, Minister of State for Overseas Development, Peter Power, said that the UNFPA report provided "an excellent and timely analysis on women, population and climate". "I hope that its recommendations to help us step back from the brink of irreversible climate change will be fully considered at the negotiations in Copenhagen next month. We value our relationship with UNFPA, which brings real improvements to the lives of women in the developing world through its work on gender, maternal mortality and HIV and AIDS. Ireland has supported the work of the UNFPA by more than €23 million since 2005.
"The core priority of Ireland's aid programme is the eradication of extreme poverty and hunger, with a strong focus on the poorest countries in sub-Saharan Africa. I have designated the fight against global hunger as a cornerstone of the aid programme. We know that women have a crucial role in food production and UNFPA reaffirms the close connection between gender, farming and climate change."
According to the report, increasing fuel efficiency and developing alternative energy will help slow down climate change, but we need to help societies to adapt and build resilience to climate change. It also illustrates how women are more likely then men to die in natural disasters, with this gap most pronounced where incomes are low and status differences between men and women are high.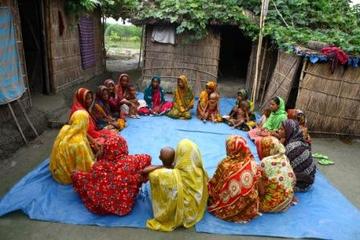 "For many people – especially poor women in poor countries – climate change is here and now. Women have to work harder to keep their households together. They fetch the water, find the food and the fuel to cook it, and clean up afterwards. In recent years, both food and fuel have been harder to find. The available water carries parasites. Malaria is creeping into areas that used to be mosquito-free. And floods, rising seas and drought present growing challenges," Mr Hand stated.
Support for women grappling with the effects of climate change means empowering them to make their own decisions and be involved in public decision that affect their lives, he explained.
The importance of women in agriculture and the urgency of addressing the needs of women farmers have been identified in Ireland's Hunger Task Force Report, according to the Minister.
"This includes improving women's right to own land and access natural resources; supporting research to improve technologies and food crops; increasing women's access to financial services and microfinance projects and improving their access to markets and ability to trade.
"Irish Aid equally recognises that addressing women's health needs lies at the heart of an effective overall response to improving health and reducing poverty in developing countries. Some of Irish Aid's priority countries experience the highest level of maternal mortality in the world and it is here that our partnership with UNFPA is vital," the Minister said.
Speaking at the launch, Anthea McTeirnan, board member of the IFPA, said the launch of the report 18 days before the Copenhagen Climate Change conference is very timely.
"This report reminds us that as well as tackling obstacles to improving sexual and reproductive health, such as lack of reproductive health supplies, violence against women, gender inequity, discrimination and weak health systems, we must also be able to recognise and respond to emerging issues that impact on women's health and rights, climate change being a prime example.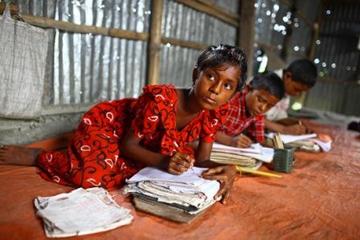 "The Irish Family Planning Association is celebrating 40 years of sexual and reproductive health service provision and advocacy for women's health. Our work on the ground has taught us that improved access to family planning and the empowerment of women benefits communities and leads to increased opportunities for women and their families.
"As we face very difficult economic circumstances in Ireland, we need to remember that our obligation to developing countries is not about charity; it is about supporting solutions to complex problems that affect the entire world. Population dynamics and their role in climate change are indeed complex but we have learned today that we must continue to invest in women's rights to sexual and reproductive health if we are to meet these challenges today and in the years ahead."
The report was launched at 12 noon today at the Royal College of Physicians, Kildare Street, Dublin.
The United Nations Population Fund (UNFPA) is an international development agency that promotes the right of every woman, man and child to enjoy a life of health and equal opportunity. The UNFPA supports countries in using population data for policies and programmes to reduce poverty and to ensure that every pregnancy is wanted, every birth is safe, every young person is free of HIV/AIDS, and every girl and women is treated with respect and dignity. The Irish Family Planning Association collaborates with the UNFPA to launch the State of the World Population report in Ireland each year. Further information is available at www.unfpa.org.
Download a copy of the report here (PDF 4MB)