Press release, Wednesday, 26th July 2017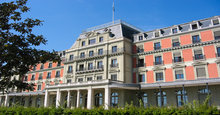 Women who experience unintended and crisis pregnancies exposed to cruel, inhuman and degrading treatment
The Irish Family Planning Association (IFPA) will today (26.07.17) address the United Nations (UN) Committee Against Torture about the impact of Ireland's abortion laws on women and girls and the ill-treatment they experience because of the prohibition and criminalisation of abortion.
Speaking ahead of the address, IFPA CEO, Niall Behan, said: "The IFPA is addressing the UN's Torture Committee because we care about the health and well-being of women and girls who experience unintended and crisis pregnancies. Ireland's abortion laws are cruel, inhuman, degrading and discriminatory. The Eighth Amendment and the prohibition and criminalisation of abortion in Ireland expose women and girls to reproductive coercion."
Mr Behan continued: "Ireland's abortion laws fall far below the requirements of international human rights law. They are out of line with international health-care standards and with the levels of care provided to women in other European countries. We're asking the Committee to call on the Government to fulfil its international obligations and introduce abortion services that respect women's human rights, health and autonomy."
Notes:
The Committee Against Torture (CAT) is a body of 10 independent experts that monitors implementation of the United Nations Convention against Torture and Other Cruel, Inhuman or Degrading Treatment or Punishment (commonly known as the United Nations Convention against Torture).Signatories to the Convention submit regular reports to the Committee on how the rights are being implemented. The Committee examines each report and addresses its concerns and recommendations to the State party in the form of "concluding observations". Ireland was last examined in 2011.