The IFPA has developed a new Emergency Contraception Factsheet.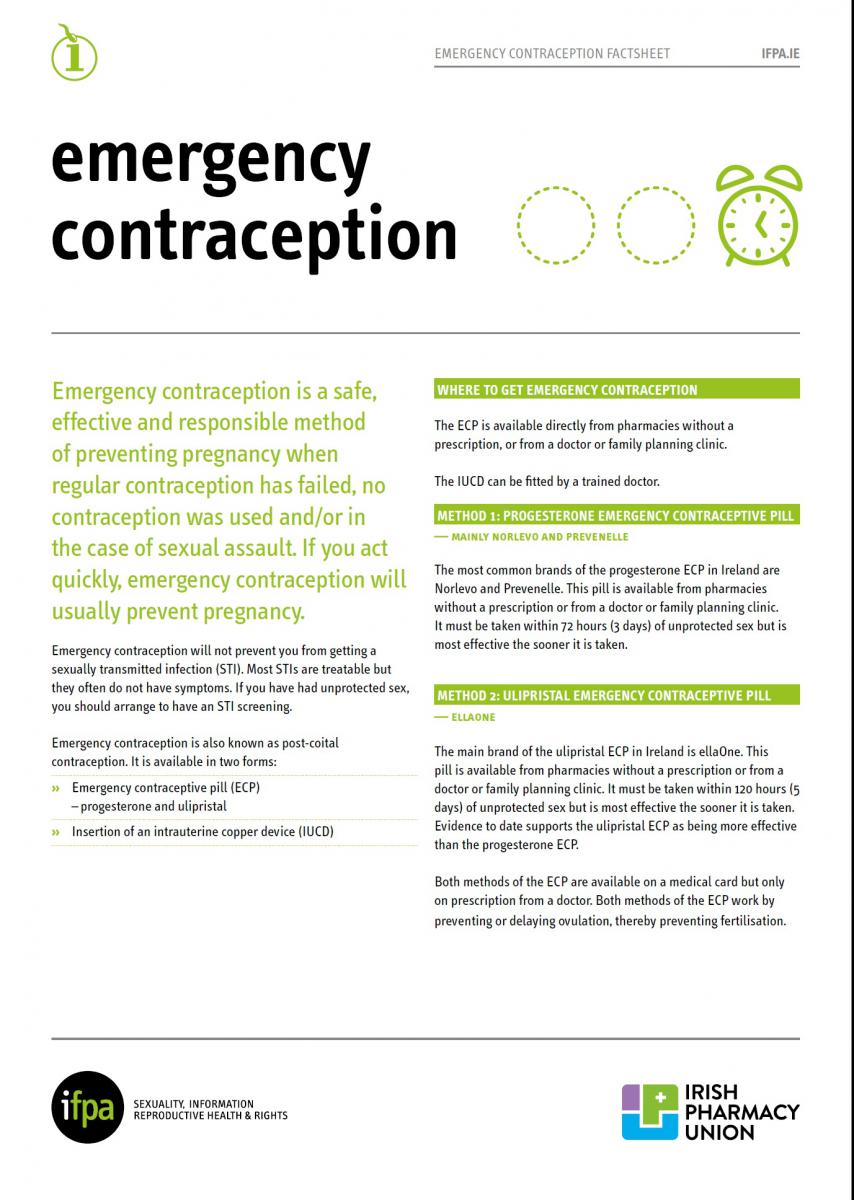 The two page factsheet (right) presents clear, accurate and up-to-date information on emergency contraception in Ireland.
It can be used by women and girls seeking emergency contraception, as well as health professionals such as doctors, nurses and pharmacists, and educators. The resource was developed with the support of the Irish Pharmacy Union.
Download the factsheet here and read more about emergency contraception here.