The All Party Oireachtas Interest Group on Sexual and Reproductive Health and Rights would like to express its deep sadness at the untimely death of Dr Babatunde Osotimehin, Executive Director of the United Nations Population Fund (UNFPA), who passed away suddenly at his home last weekend.
Dr Babatunde dedicated his life to championing the rights of women, girls and youth, particularly the most vulnerable adolescent girls. His death is a terrible loss for UNFPA and for the global human rights community.
The All Party Group was honoured to host Dr Babatunde in 2016 for the launch of UNFPA's annual State of World Population Report. He impressed all who heard and met him as a passionate advocate for the human rights and dignity of everyone and for improved sexual and reproductive health for all people. His commitment to the transformative goals of zero preventable maternal deaths, zero unmet demand for family planning and the elimination of harmful practices against women and girls was truly inspiring.
The All Party Group will honour his legacy by rallying around these global goals.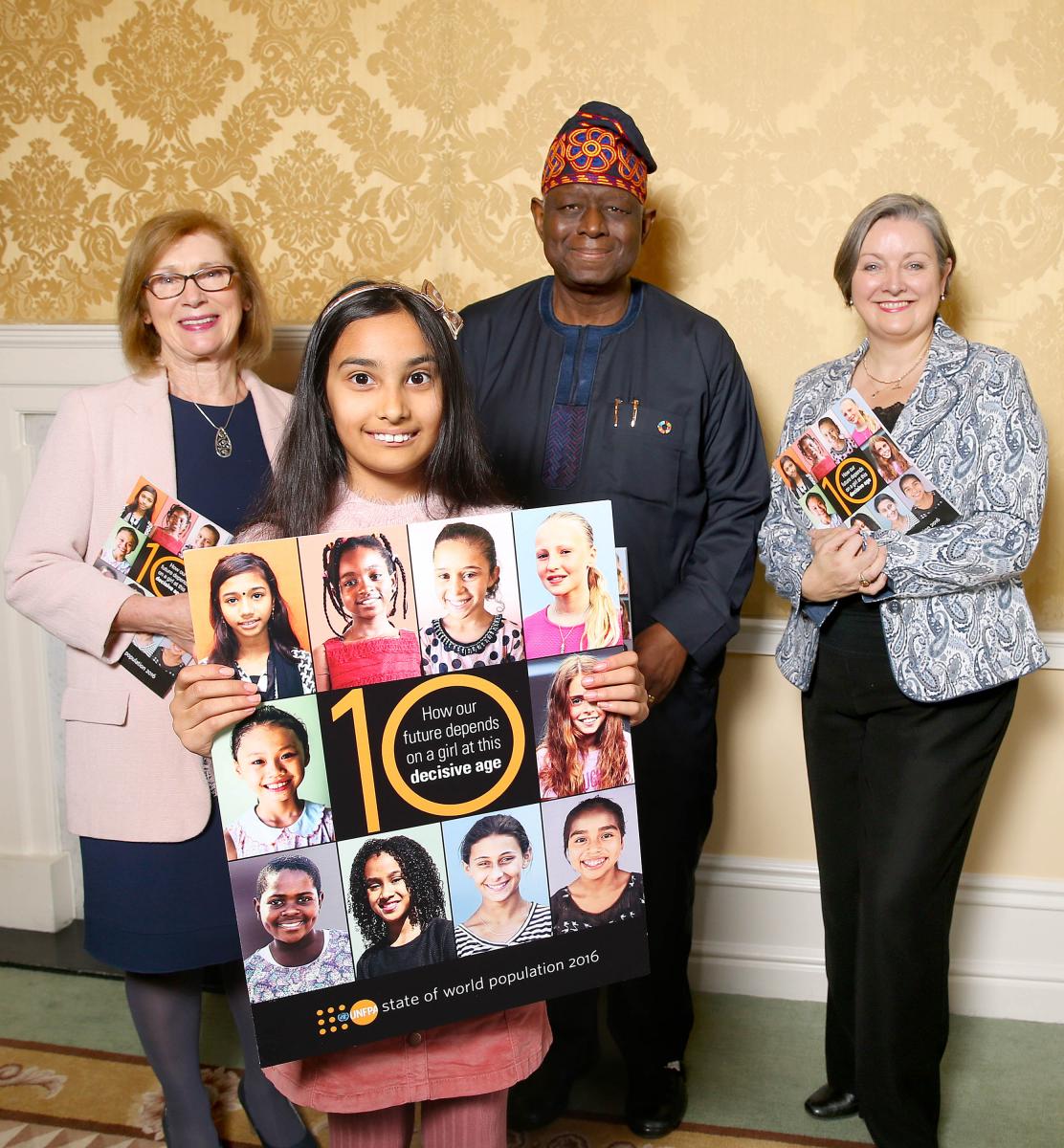 Dr Babatunde with All Party Group Chair, Jan O'Sullivan TD, Minister of State for Health Promotion, Marcella Corcoran Kennedy TD, and 10-year old Hannah at the launch of the 2016 State of World Population Report in Dublin.