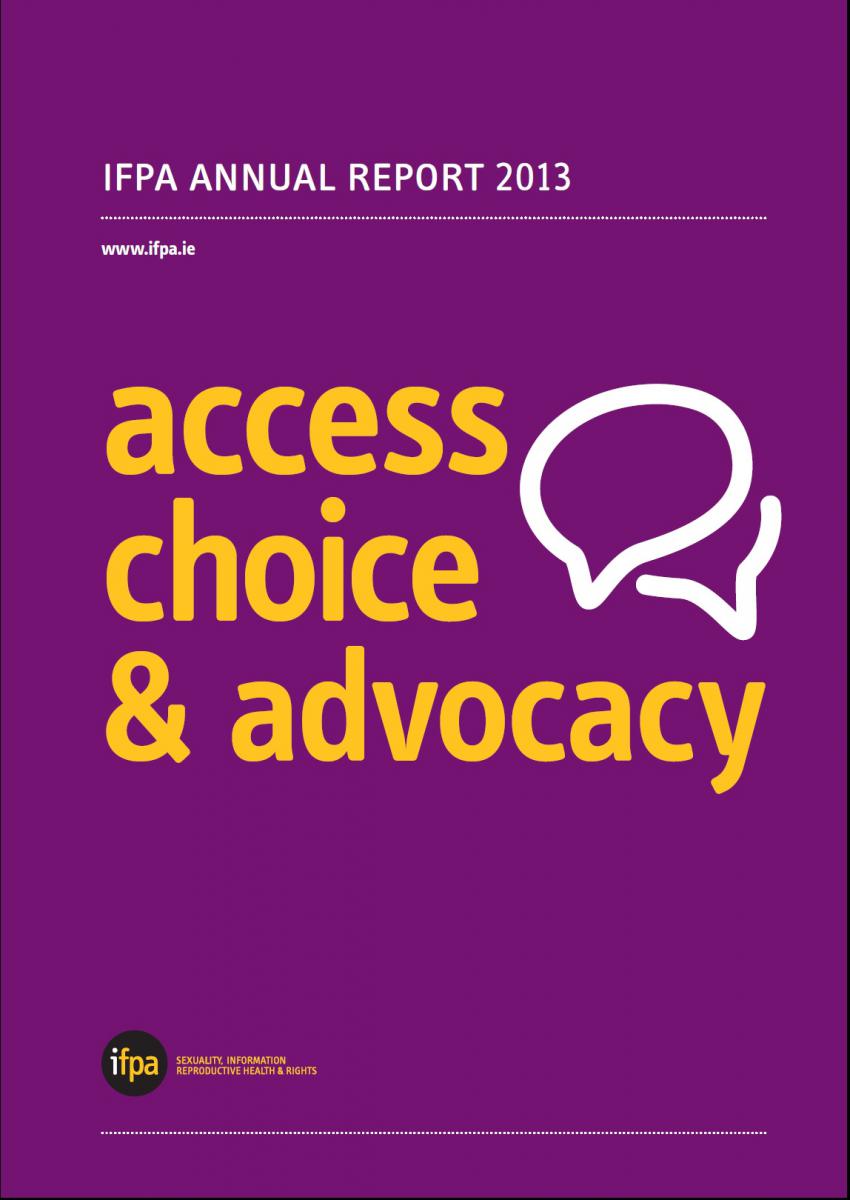 December 2013
Many women in Ireland experience huge challenges in trying to travel out of the State for an abortion. While some of these women manage to access services abroad, others are forced to seek medication to self-induce an abortion or continue with the pregnancy against their wishes.
This is one of the main issues highlighted in the IFPA's Annual Report 2013 (right).
Women who cannot travel freely to access abortion services abroad include women asylum seekers, undocumented women and women who need visas to enter other states.
From September 2013 to September 2014, 26 migrant women with travel restrictions attended the IFPA's counselling service and indicated that they wanted an abortion.
Of these 26 women, at least five were forced to continue with the pregnancy and parent against their wishes. At least four were considering, or had taken, the abortion pill. Seventeen women did not return to the IFPA and it is not known if they managed to access abortion services.
The report also highlights that the legal framework on abortion restricts IFPA counsellors in what support they can give to women experiencing difficulties in travelling for abortion.
On launching the report, IFPA Chief Executive Niall Behan stated:
"For decades the Government has relied on women being able to leave the State to access abortion services. However, the reality is that many women cannot do so due to an array of legal, financial and other barriers. Last year, some of our clients managed to overcome the barriers and travel. Others tried to obtain the abortion pill. However others had no option but to continue with the pregnancy and parent against their wishes."
More information
IFPA Annual Report 2013 (pages 10-13)
Media reports: