Girls and women who have undergone female genital mutilation (FGM) can now access free specialised care in the IFPA's Dublin city centre clinic.
Opened on 7th May 2014 by Minister of State with Responsibility for Primary Care Alex White, the service is the first of its kind in the country and will be lead by the IFPA in its clinic at 5/7 Cathal Brugha Street, Dublin 1, with the support of the HSE National Social Inclusion Office and AkiDwA – the Migrant Women's Network.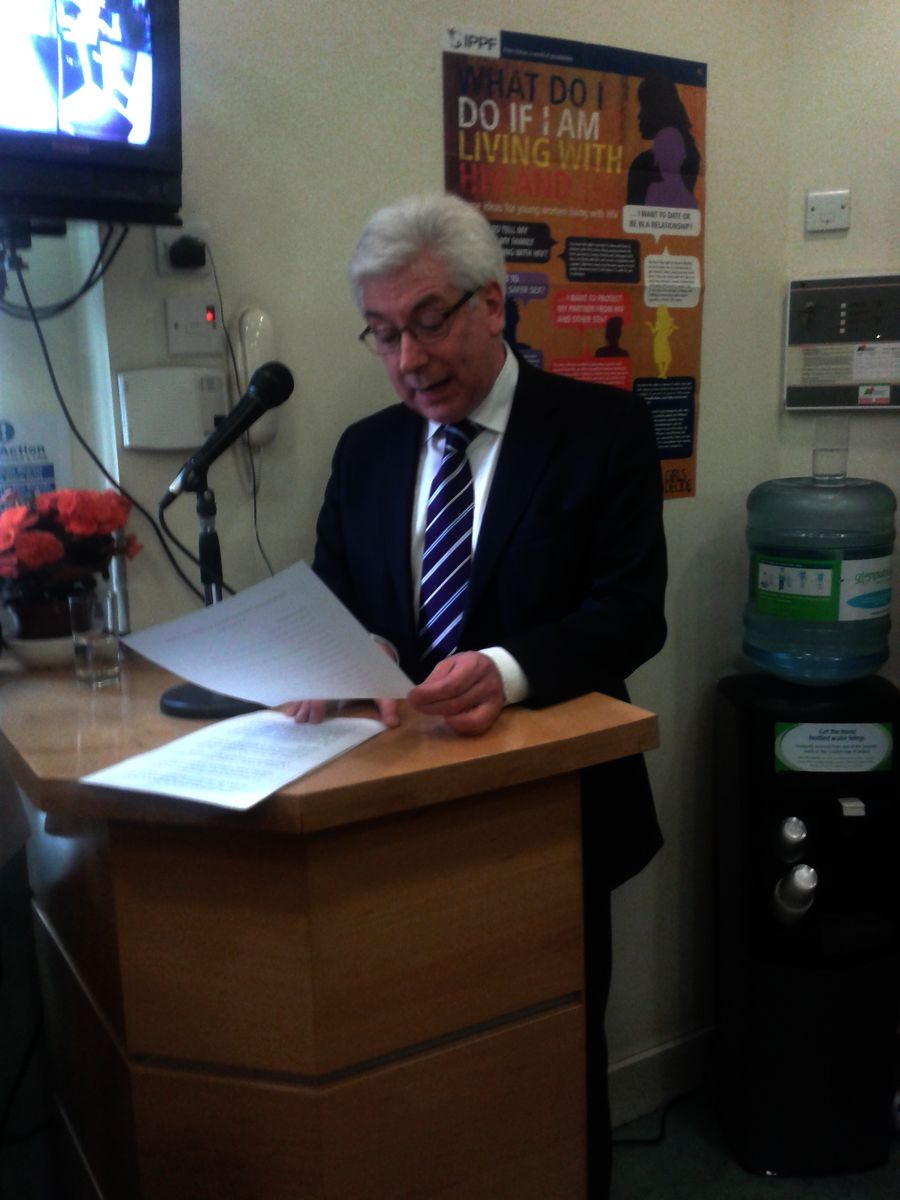 Said Minister White (right): "For the first time in Ireland, we have a primary care service which will provide specialised care and support to women and girls affected by FGM in our community. This is an important step forward in the Government's commitment to address the issue, following on from the National Plan of Action in 2008 and criminal legislation enacted in 2012. This service also reaffirms the importance of developing the capacity of our primary health care services."
The specialist service is based at the IFPA Everywoman Centre in Dublin city centre and offers high quality medical care and professional counselling. The service can be accessed by a weekly four hour drop-in clinic each Wednesday. Appointments can also be made through a dedicated phone line (085 877 1342) or referrals from GPs, hospitals and other health providers.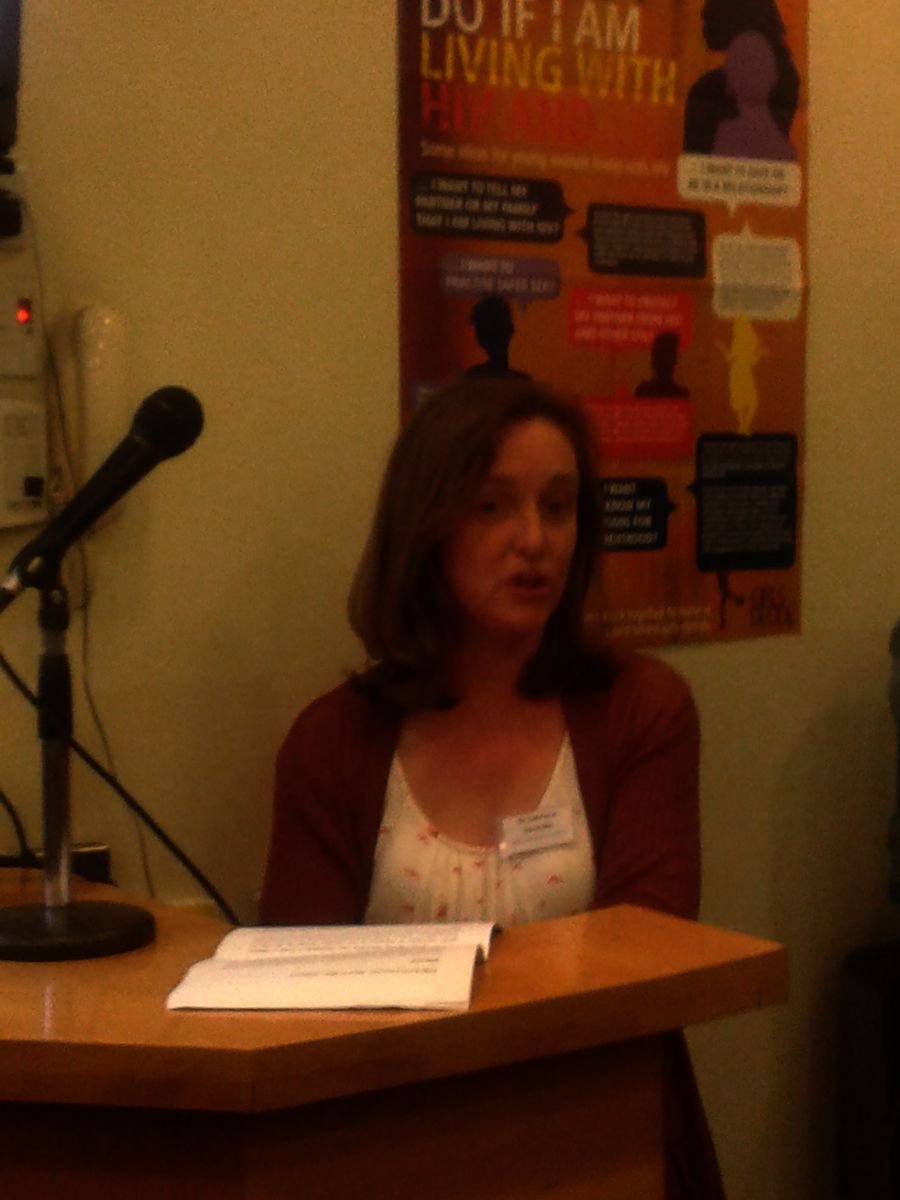 Also speaking at the opening was IFPA Medical Director Dr Caitriona Henchion (left): "As a lead sexual health provider and women's health advocate, the IFPA has seen how women and girls who have undergone FGM often face additional barriers to getting the specific health care they need. This service directly responds to these challenges and is to be greatly welcomed."
"Women and girls can now access medical and psychological care of international standards. We will also provide clients with wider sexual and reproductive health services, including contraception advice, cancer screening and menopause check-ups" added Dr Henchion.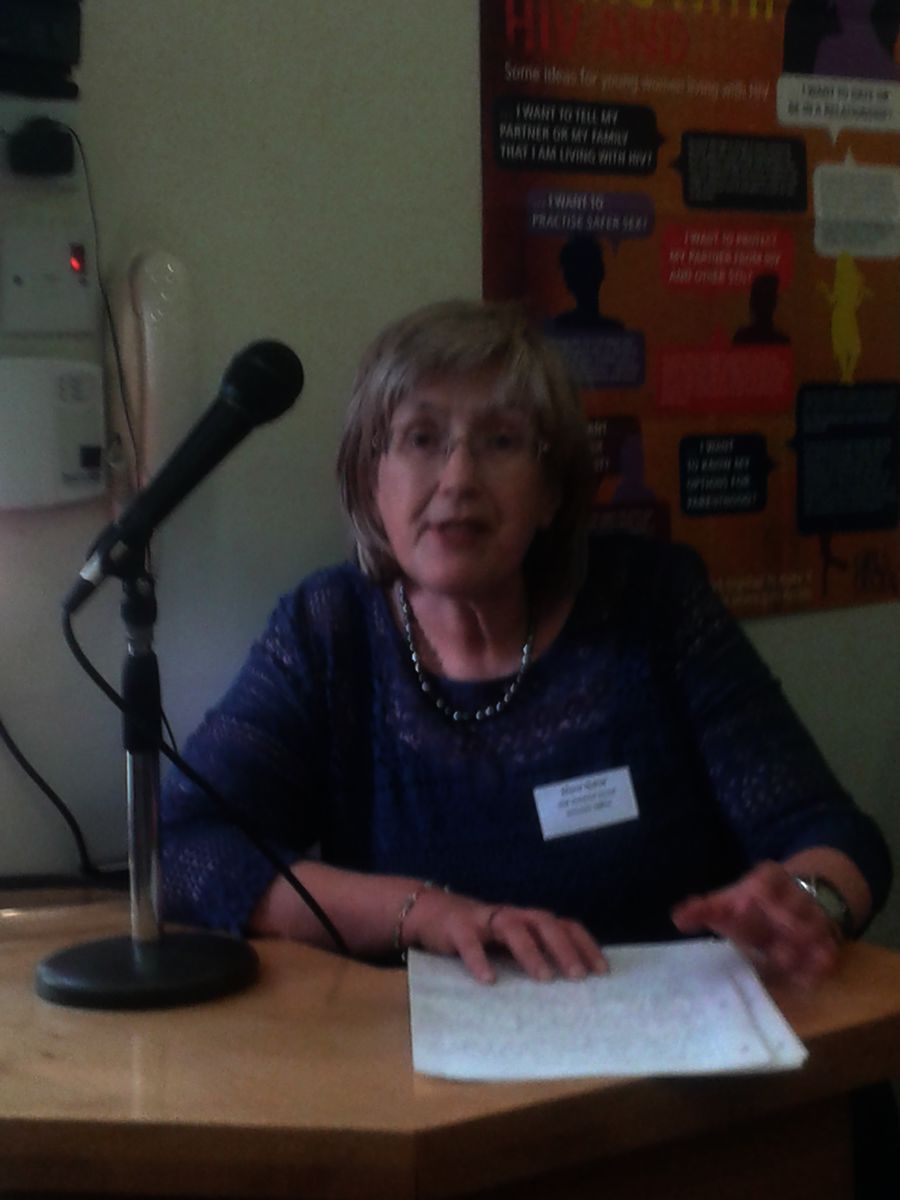 Diane Nurse, HSE National Lead for Social Inclusion, (right) highlighted the importance of the partnership approach involved in this initiative. According to Ms Nurse: "This service marks a significant milestone in our efforts to address FGM and fulfils commitments contained in the HSE National Intercultural Health Strategy on responding to the health needs of minority groups. The holistic approach of this service towards the care of women and girls who have undergone FGM will facilitate early intervention in a primary care setting and therefore reduce long term health implications."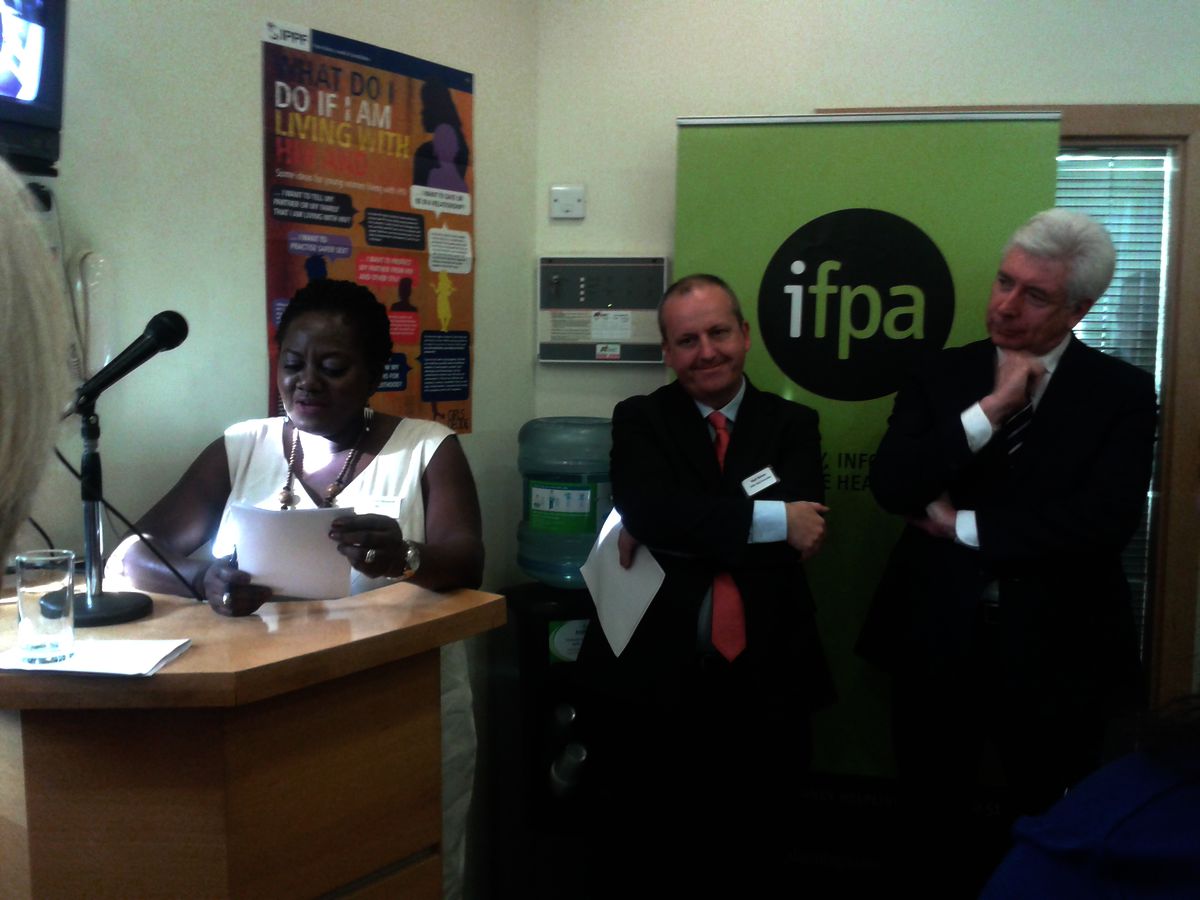 Dr Comfort Momoh MBE (left), FGM and Public Health Specialist at Guy's and St Thomas' NHS Foundation Trust in London, who opened one of the first FGM clinics in the UK in 1997, was also present at the opening: "FGM is illegal in the UK but there are still many girls at risk. While criminal legislation is important, it is not sufficient by itself. Specialist support and care must also be provided by health professionals. The opening of Ireland's first FGM specialist service is another great step forward and I wish all three partners involved the very best."
The service will be promoted by the IFPA and AkiDwA through a series of outreach activities on women's health among migrant communities. Information on the service will also be provided to GPs, hospitals and other health care providers.
Director of AkiDwA Salome Mbugua also stated: "FGM is a serious human rights violation which affects over 3,700 girls and women in Ireland. This new service means that these women and girls now have access to the specialist care they need which will greatly improve their overall quality of life. Today is a landmark step in addressing the very real issue of FGM in our country."
ENDS
Notes to editor
More information on the FGM Treatment Service is available here.
Female genital mutilation (FGM) comprises all procedures involving the partial or total removal of the external female genitalia or other injury to the female genital organs for non-medical reasons (WHO, UNICEF, UNFPA, 1997).
FGM has both long and short term health consequences:
Short term consequences include haemorrhage, infection such as tetanus and HIV, urine retention, injury to adjacent tissue, fracture and dislocation of limbs.
Long term consequences include painful sex, recurrent urinary tract infections, painful periods, potential trauma during childbirth, dysmenorrhoea, infertility, chronic pelvic inflammatory disease, sexual dysfunction and psychological trauma.
Estimates suggest that over 3,780 women and girls between the ages of 15 and 44 residing in Ireland have experienced FGM (Female Genital Mutilation: Information for Health Care Professionals Working in Ireland. 2nd Edition, 2013).
FGM is illegal in Ireland under the Criminal Justice (Female Genital Mutilation) Act 2012. It is a criminal offence for a person resident in Ireland to perform FGM or to take a girl to another country to undergo FGM. The maximum penalty under all sections of the Act is a fine or imprisonment for up to 14 years or both.
About HSE Social Inclusion
HSE Social Inclusion, located within the Primary Care Division of the HSE, has a remit for vulnerable groups and works on issues including homelessness, substance misuse, intercultural health, Traveller and Roma health and LGBT issues. Social Inclusion plays a key role in supporting equity of access to services and provides targeted interventions to improve the health outcomes of members of these groups.
About the IFPA
The Irish Family Planning Association (IFPA) is Ireland's leading sexual health charity. The IFPA provides a comprehensive range of sexual and reproductive health services, pregnancy counselling and sexual health training. The organisation promotes the right of all people to sexual and reproductive health information and dedicated, confidential and affordable services.
About AkiDwA
AkiDwA is a network of migrant women living in Ireland. The organisation is a recognised authoritative and representative body for migrant women, irrespective of their national/ethnic background, tradition, religious beliefs, socio-economic or legal status. AkiDwA's mission is to promote equality and justice for migrant women living in Ireland and believes support of survivors of FGM and eradication of the practice paramount in achieving this.