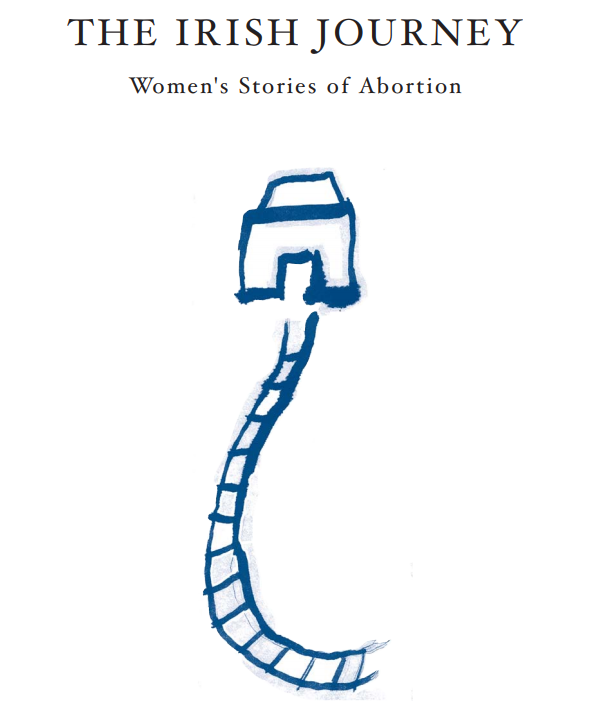 In 2000, the IFPA published a ground-breaking book, The Irish Journey. For the first time, it allowed Irish women to speak of their experiences of abortion in their own words. These stories still resonate today. This is one of them.
MICHELE'S STORY
My husband and I were in the fashion business. We had worked together in the same company, and lived together for four years before we married, and I believed it was forever.
We had a pretty hectic social life, and we both drank a fair bit socially. Sometimes Ben would get very verbally aggressive if we were arguing and drinking, but he was always so apologetic the next day, and I did some pretty outrageous things myself in those days, so although he could really upset me, it wasn't a huge issue either.
We had been married just over two years when I discovered I was pregnant. The timing was a bit disastrous as we had just set up our own business, and I felt very confused at my mixed feelings, but Ben was wildly enthusiastic and the business seemed to be finding its feet.
When our beautiful daughter was born I took standard maternity leave, and then extended it a bit. I couldn't bear to leave her. Ben seemed to be managing the business well and I went back full time when I found someone local to look after the baby. We still did a lot of socialising, and it was all very hectic, work and family, and socialising was part of the job, too. But it was all made easier by a good childminder and a good available sitter.
Our second child was born two and a half years later. We only planned to have two, and it seemed such a nice thing to do, have them close together. We were thrilled when our son was born. We both love our children dearly.
With hindsight I know this is when our life started to slip. I had had a difficult delivery, and two children were not twice as much work, they were ten times more. Ben was running the business alone, and doing more and more of the socialising alone. My cosy little child-minding network fell apart and I didn't want a creche – the only way I felt ok about leaving them, that young, was being minded at home.
By the time I sorted it out and went back to work there were cracks in the business. I'd always been the practical one, Ben good with the clients, and he'd let the finances get in a mess. And he seemed to expect me to do all the work at home as well as full-time in the office. He didn't seem to realise we had a full time family now, not just a cute little baby on the side. I suppose I'm still angry.
Anyway. Things went from bad to worse in the business. We were arguing all the time and Ben was drinking heavily. Several times during the rows we would have when he came in late and drunk, he would hit me. Mostly just one or two hard smacks. I never thought of myself as being beaten, but of course it eventually came to that, a good beating one night when somehow everything went out of control. It shocked us both so much that we were almost right again for a few days afterwards, full of promises to change everything.
I wish we had gone for help then, at that point. He beat me three more times in the next couple of months, and by the third beating, I'd discovered I was pregnant again. I didn't tell my husband.
I knew by then I was going to leave him. I say a simple three words 'He beat me' but it goes nowhere to describe the mayhem, pain and tension we were all living in – even the baby was distressed.
I told my brother and his wife the whole story. Of course everyone knew things were bad, but somehow you automatically try and keep up a front, and they were shocked by the true state of my marriage. They were fantastic, offering the children and I a home and support. I left a few days later, leaving Ben a note. He smashed up the living room when he read it.
The next months were a nightmare. Ben kept going on benders. The business was slipping down the tubes. Money was a problem, and I felt we were swamping my brother's family with our chaotic life. But I knew I was doing the right thing. I saw change in the children; saw the haunted look start to fade from their eyes. I knew Ben and I could not repair the damage done to our marriage, and I'd never put the children through that again.
I didn't tell anyone here about the pregnancy, or the abortion I arranged. I didn't even want to. A close friend in London arranged everything for me and then phoned and invited me for a weekend break. Everyone insisted I go; that the break would be good for me.
And, you know what will sound strange, it was. My friend had also had an abortion, in very different circumstances, and she knew how important it was to acknowledge the pregnancy. She talked with me for hours, and the night before the clinic appointment I lay in bed and talked to the baby. I cried and cried, for the baby, for all of us I think. I couldn't go ahead with this pregnancy. I didn't even want to. It was going to be a huge struggle to get back on our feet, myself and the children, as it was.
In the morning I felt light and relieved. The day at the clinic seems slightly surreal now. I mostly remember a very kind black nurse.
I stayed two days with my friend and came back to Ireland full of plans for a new start. To value the abortion I had to make it a turning point for us. I've talked to a few people about it in the years since, mostly women facing or talking about their own crisis pregnancy.
I wish I had never been in that situation, but my abortion is not a burden to me. It's part of my experience of life, part of who I am. And it was a turning point. I took responsibility for the abortion, and after it, I took responsibility for myself and the children. I never realised I had the strength to do that.