Our submission to the Citizens' Assembly, 'A health and rights approach to abortion in Ireland', outlines our position on the Eighth Amendment of the Constitution. It's our firm view that the Eighth Amendment violates the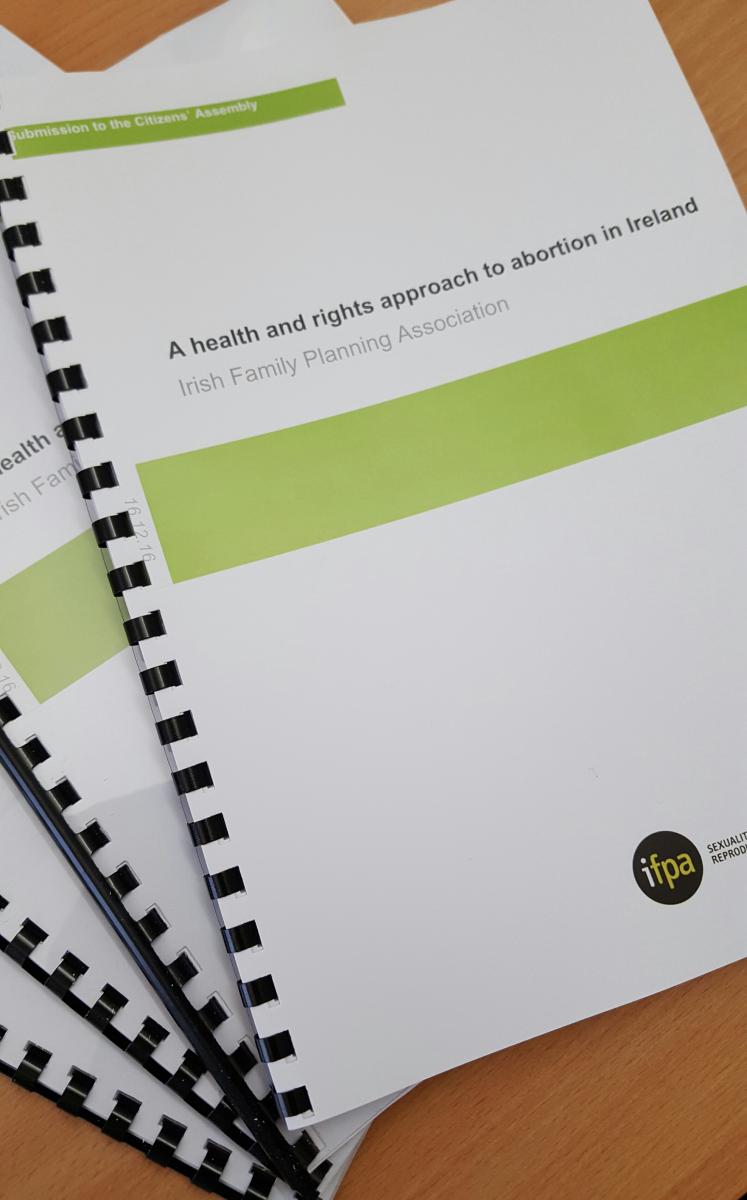 human rights of women and girls. To rectify this, the Eighth Amendment must be repealed.
Our submission describes some of the diversity of backgrounds and situations of women who need abortions, and the unnecessary hardship that they experience as a result of having to travel abroad to access the healthcare they need.
To help tell this story, we have produced case vignettes, derived from the stories of thousands of women who have accessed the IFPA's pregnancy counselling services. These stories demonstrate the inequalities imposed on women by Ireland's abortion laws, as many are unable to travel to access to safe abortion care.
Our submission also discusses best medical practice for provision of rights-based abortion services. We outline the problems associated with laws that allow abortion only in exceptional circumstances and we present evidence that demonstrates the ineffectiveness of restrictive legal regimes in lowering rates of abortion.