You are here
IFPA Tallaght Clinic
The IFPA is Ireland's leading sexual health provider. We offer a comprehensive range of sexual and reproductive health services for women and men on a not-for-profit basis.
Our Tallaght Clinic is located on Level 3 of The Square Shopping Centre in Tallaght, Dublin 24. Directions.
To make an appointment, please call our clinic on 01 4597685 / 01 4597686.
For medical queries, call our clinic to speak to a staff member. We cannot respond to medical queries by email.
Staff Discount
All staff of The Square Shopping Centre can avail of a 10% discount in the IFPA's Tallaght Clinic. To avail, simply present your work ID or state the name of the store you work in on payment.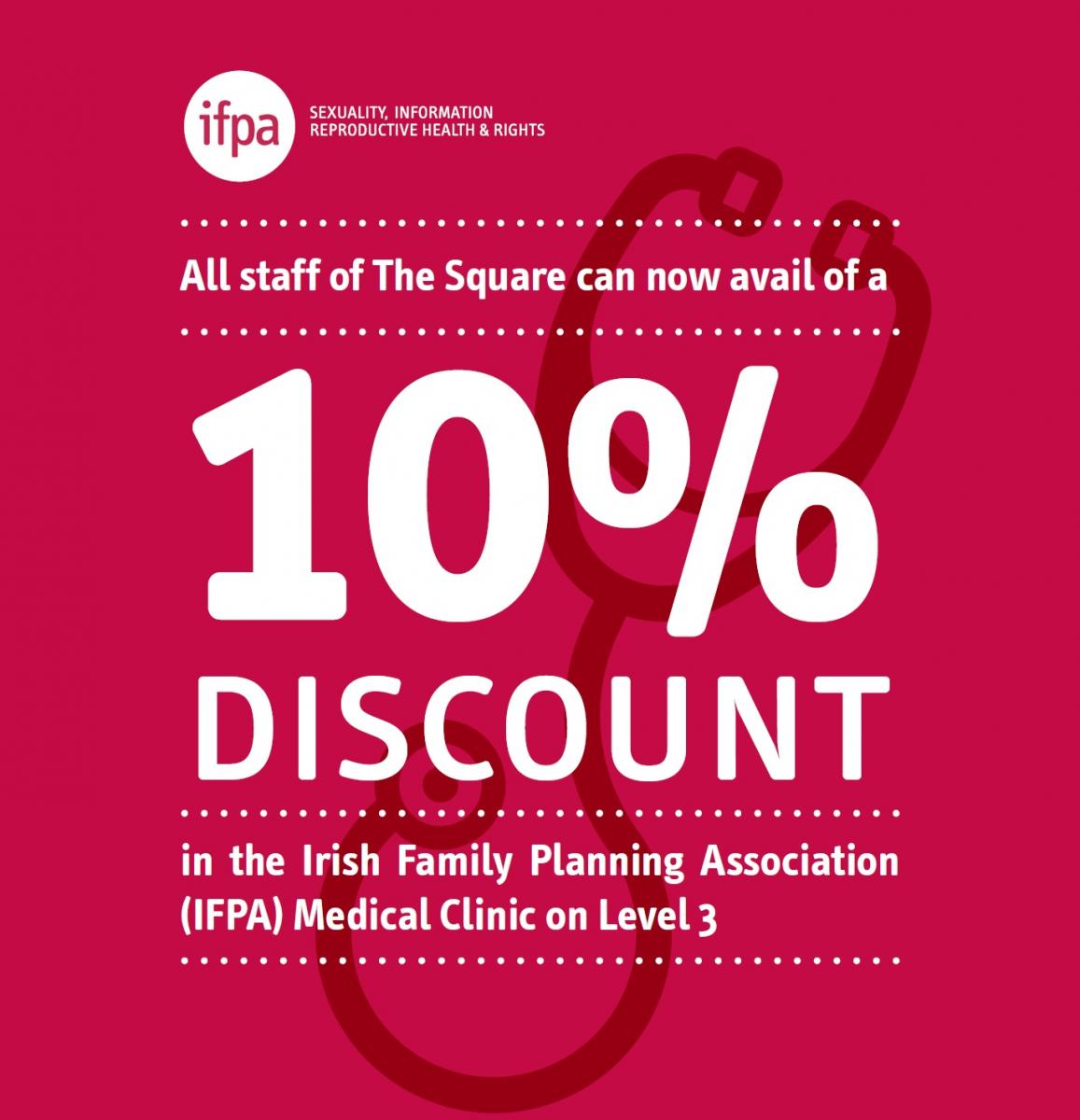 Clinic Opening Hours
Monday
9.30am - 5pm
Tuesday
9.30am - 5pm
Wednesday
9.30am - 5pm
Thursday
9.30am - 7.30pm
Friday
9.30am - 4pm
Saturday
10am - 3pm
Please note our clinics are closed on Sundays and Bank Holidays.
Pricelist
View a pricelist of all our medical services here.
Contact:
T: 01 4597685 / 01 4597686
More:
IFPA clinics accept medical cards for many services but cannot accept GP-only cards.
STI screening is not covered under either the medical or GP-only card.