You are here
Menopause Health Check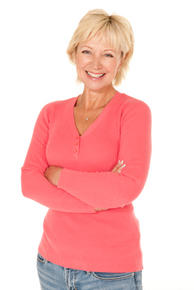 Menopause is a significant life event for women. In the past menopause was seen as the threshold of old age. Now, with increases in life expectancy, menopause can be seen as a new beginning for women.
Every woman's experience of menopause will be different. Many women will experience some negative symptoms leading up to menopause, but a minority will suffer significant interference with their quality of life during this time.
What a lot of women don't realise is that menopause can also have a negative impact on women's overall health. Women's risks from heart disease, breast cancer and osteoporosis rise after the menopause. However, simple improvements in lifestyle at this time in a woman's life can protect women from serious health problems later in life. Information and disease modifying steps will enable women to life happier, healthier and longer lives.
At the IFPA, we provide a comprehensive and specialised health check for women around the time of menopause. This health check provides evidence-based information, assesses any health risks and supports women to develop a personal health plan for the menopause and beyond.
What's Involved?
During a menopause health check, our trained and experienced doctor will take a full medical history.
Other aspects of the consultation include:
Blood pressure
Body Weight Index (BMI)
Blood test (full blood count, kidney function, liver function, blood sugar, cholesterol and lipids, hormone levels and thyroid)
Breast check
Smear history and smear test if indicated
Osteoporosis risk assessment and arrange DEXA (bone density) scan if indicated
Hormone Replacement Therapy (HRT) assessment and prescription if required (depending on medical history)
Lifestyle assessment and recommendations
In order to get accurate result for blood sugar and cholesterol women need to be fasting for 12-14 hours before appointment. Results will be delivered by post approximately two weeks after appointment.
Cost
The cost of a menopause health check is €100. A repeat consultation costs €55.
Clinic Locations
More