You are here
Female Genital Mutilation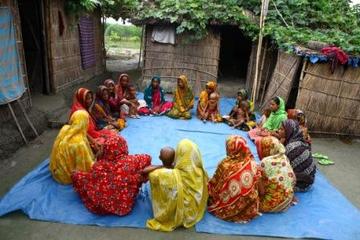 Female genital mutilation (FGM) is a harmful practice that violates the human rights of women and girls, perpetuates negative gender based stereotypes, infringes upon children's rights to special protections and has serious social, health and psychological consequences. International human rights instruments specifically target FGM as a practice that jeopardises the sexual and reproductive health and rights of women and girls and call upon all States to enact measures leading to its abandonment.
Definition
The World Health Organisation (WHO) defines FGM as any procedure involving partial or total removal of the external female genitalia or other injury to the female genital organs for non-medical reasons.
Worldwide Prevalence
The WHO estimates that between 100 and 140 million girls and women worldwide have been subjected to some form of FGM and a further 3 million girls are at risk each year.
Irish Prevalence
Statistical extrapolations undertaken by AkiDwA, using a model developed by Forward UK, estimate that there are at least 2,585 women living in Ireland who have undergone FGM.
Why is FGM relevant in Ireland?
As women and families from countries with high prevalence of FGM continue to migrate to Ireland, there is a corresponding need for appropriate health services and policies. Women and girls who have undergone FGM have specific sexual and reproductive health needs relating to sexually transmitted infections, contraception, childbirth, cervical cancer screening and sexual pleasure.
As a service provider and an advocate for women's health, the IFPA works with a broad coalition of community groups, statutory agencies and non governmental organisations to improve health care services for women and girls who have undergone FGM and to support community and policy initiatives aimed at the abandonment of FGM.
In 2008, the IFPA brought together a steering committee of several different stakeholders and experts to advise on the development of a national plan of action to address FGM. In consultation with the steering committee, the Plan of Action was researched, written, published and launched by the IFPA.
Goals of Ireland's National Plan of Action to Address FGM
To prevent the practice of FGM in Ireland
To provide high quality, appropriate health care and support for women and girls who have undergone FGM
To contribute to the worldwide campaign to end FGM
More:
Download Ireland's National Plan of Action to Address FGM
* Photo from UNFPA 2009 State of the World Population Report