You are here
About Us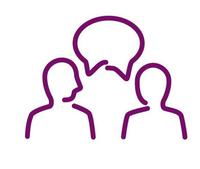 The Irish Family Planning Association (IFPA) is Ireland's leading sexual health charity. The organisation promotes the right of all people to sexual and reproductive health information and dedicated, confidential and affordable healthcare services.
Motivated by the suffering caused by the State's blanket ban on contraception, the IFPA was established by seven volunteers in 1969. Since then the IFPA has been to the fore in setting the agenda for sexual and reproductive health and rights both nationally and internationally.
Today the IFPA offers a comprehensive range of services which promote sexual health and support reproductive choice on a not-for-profit basis.
The IFPA provides medical services from its clinics in Dublin city centre and Tallaght and pregnancy counselling services at eleven centres nationwide.
The IFPA also delivers contraceptive training to medical professionals and sexual health training to service providers, young people, parents and community groups.
With a strong track record in providing high quality medical, counselling and education services, the IFPA is a respected authority on sexual and reproductive health and rights and is regularly called upon to give expert opinion and advice.
The IFPA works with partner organisations and civil society to raise awareness of the importance of sexual and reproductive health and rights at home and all over the world. The IFPA's mission is to enable people to make informed choices about their sexual and reproductive health and to understand their rights.
The IFPA is a limited company (028395) and has charitable status (CHY 5694).
IFPA Services:
Check out our News Page to see what we have been up to. For more about how the IFPA works, see IFPA Departments.
The IFPA is a signatory of the Dóchas Code of Conduct on Images and Messaging. Read more.