You are here
Reforming Ireland's Abortion Laws: Drawning on International Best Practice to Develop Women-Centred Healthcare
On the 29th June 2017 the All-Party Oireachtas Interest Group (APG) on Sexual and Reproductive Health and Rights held a seminar on Reforming Ireland's Abortion Laws: Drawing on international best practice to develop women-centred healthcare, in the Dun Library of the Royal College of Physicians of Ireland. The Irish Family Planning Association acts as secretariat to the APG and facilitated the event.
The APG brought together a panel of international experts in reproductive healthcare and research to share their knowledge and expertiese with parliamentarians, NGOs and other interested guests. The speakers were: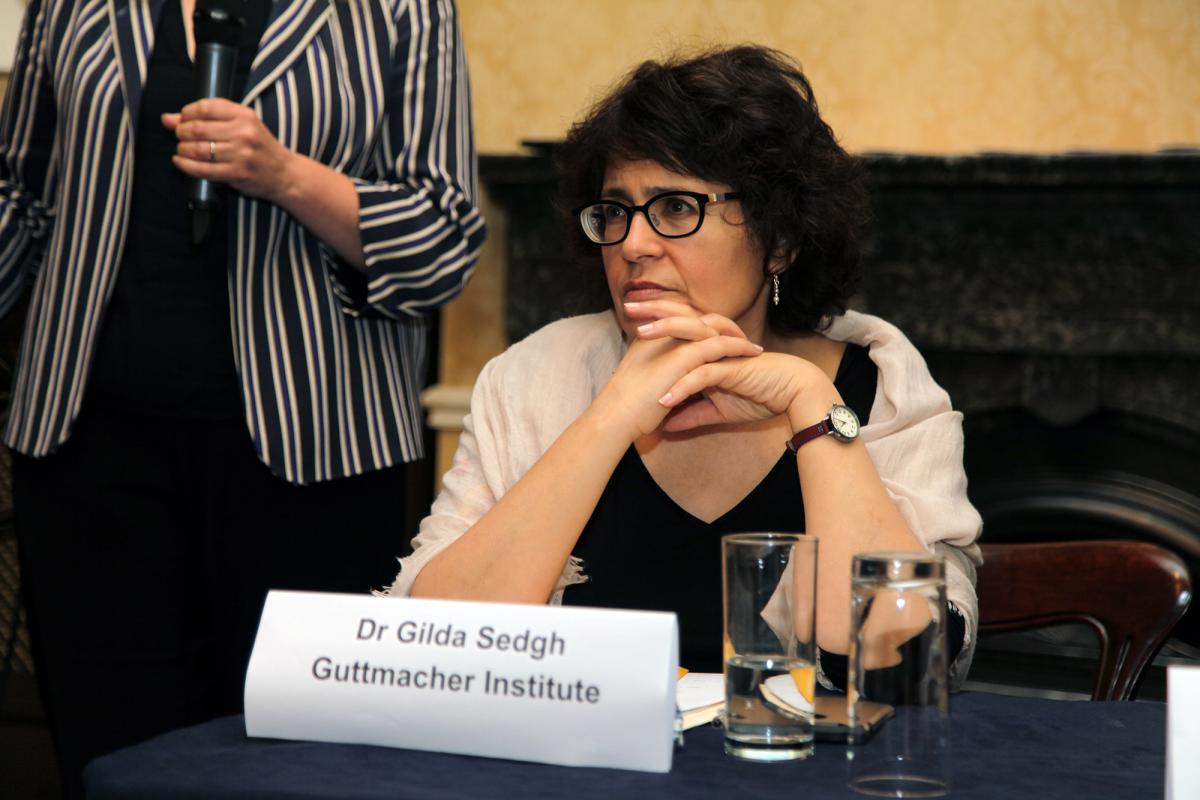 Dr Gilda Sedgh, Principal Research Scientist, Guttmacher Institute. Lead author of Abortion Incidence between 1990 and 2014: global, regional and subregional trends (The Lancet 2016), which documents abortion rates in countries which have different models of abortion laws. Dr Sedgh presented to the Citizens' Assembly in February 2017.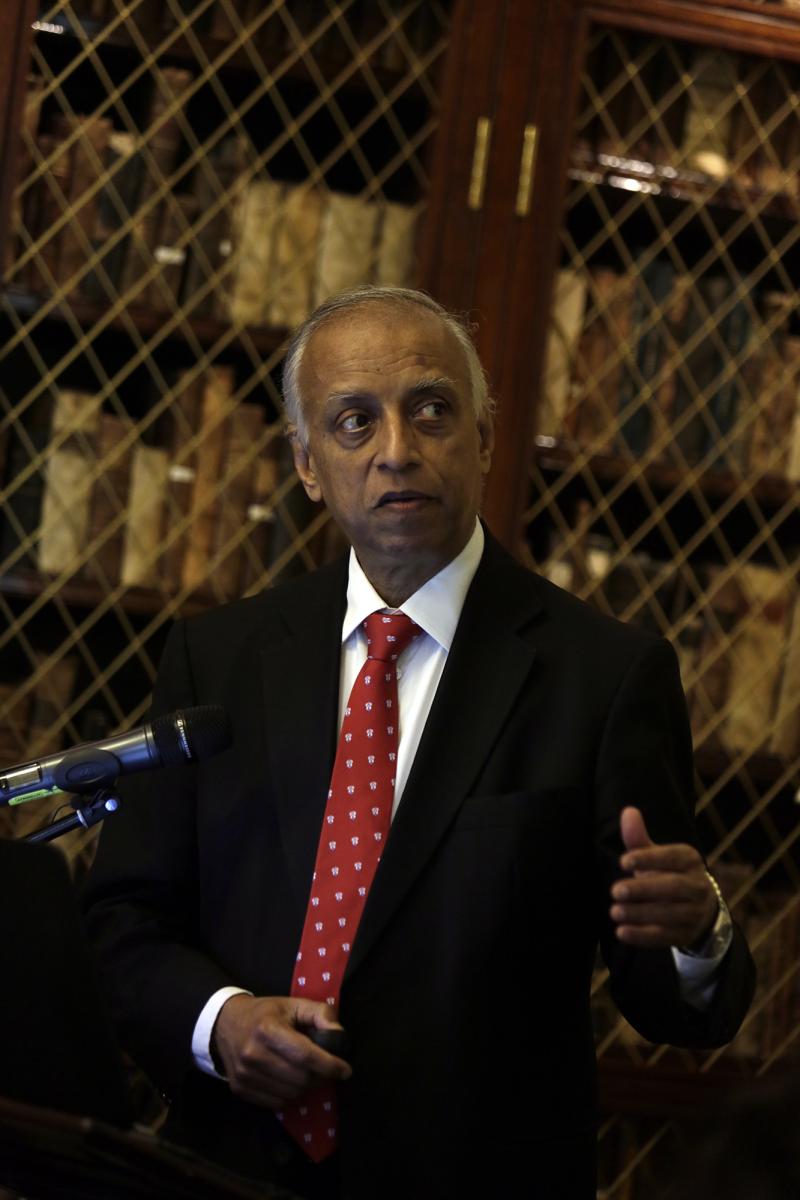 Professor Sir Sabaratnam Arulkumaran, former president of the Royal College of Obstetricians and Gynaecologists, the International Federation of Gynecology and Obstetrics (FIGO) and the British Medical Association; chair of a panel of inquiry into the death of Savita Halappanavar.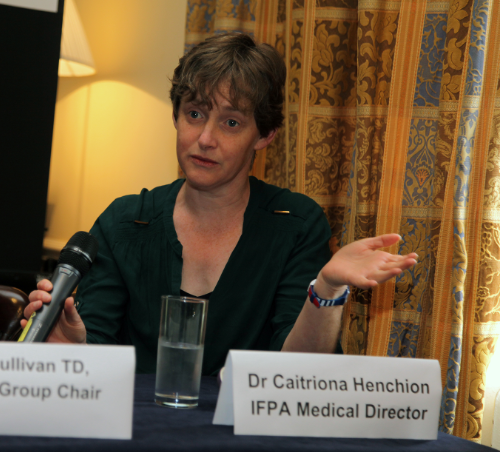 Dr Caitriona Henchion, Medical Director of the Irish Family Planning Association (IFPA). Dr Henchion is an expert on the impact of Ireland's abortion laws on women and girls in Ireland.
The event was chaired by Dr Jennifer Donnelly, Consultant Obstetrician/Gynaecologist, Rotunda Hospital.
The chair of the APG Jan O'Sullivan TD welcomed the guests on behalf of the All Party Group.
Podcasts: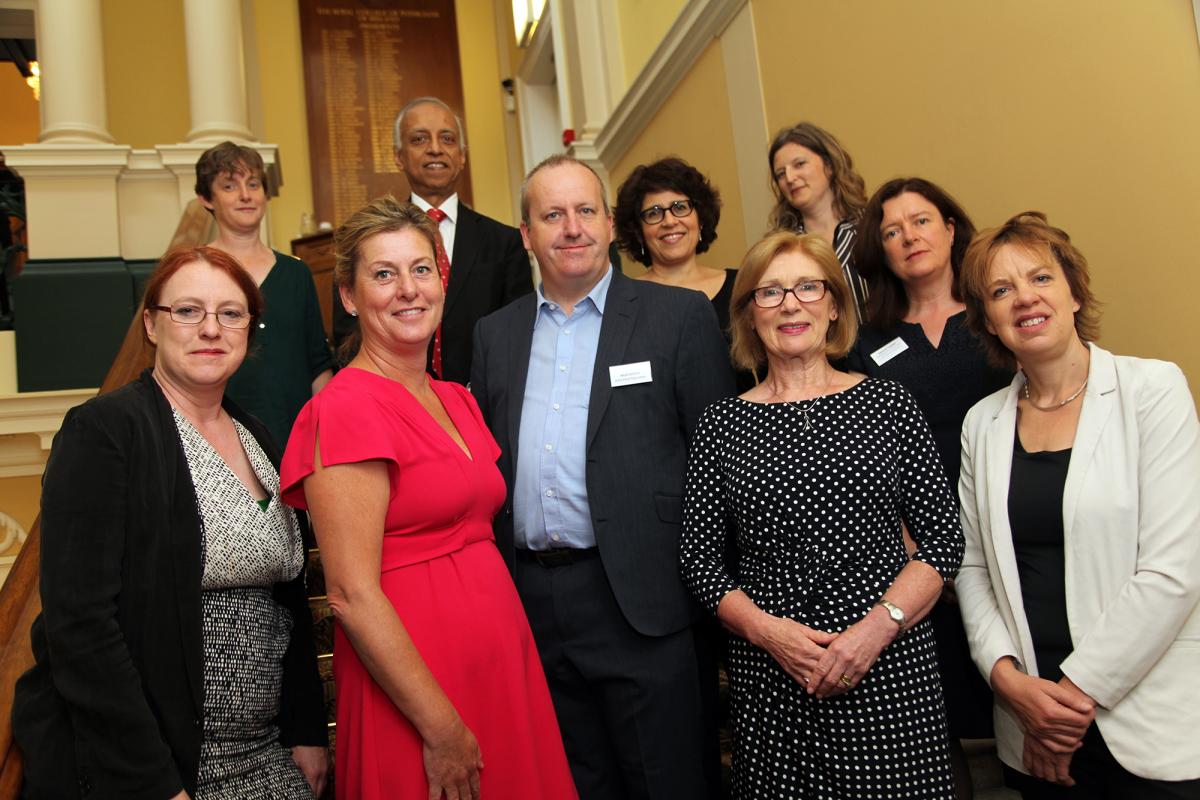 (Front row from L-R: Senator Alice-Mary Higgins, Senator Máire Devine, Niall Behan CEO IFPA, Jan O'Sullivan TD, Maeve Tayor IFPA, and Senator Ivana Bacik. Back row L-R: Dr Caitriona Henchion, Professor Arulkumaran, Dr Gilda Sedgh, and Dr Jennifer Donnelly)
More:
Read more about the event here