You are here
Your Options - Abortion, Adoption & Parenting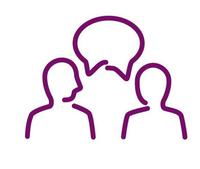 There is no decision about an unplanned or crisis pregnancy that is right for everyone. What is important is that you have all the information and the support you need to make your own decision.
The IFPA provides safe, confidential, non-directive and non-judgmental pregnancy counselling services for women and their partners who are experiencing a crisis or unplanned pregnancy.
During a counselling session our counsellors will listen to you and help you explore and work through these issues. They will also give you accurate, honest and clear information about your pregnancy options:
 
There are some agencies whose sole purpose is to prevent women from having abortions. They misinform and intimidate women to achieve their aim. If you have been in contact with one of these agencies please contact the IFPA National Pregnancy Helpline 1850 49 50 51.
The IFPA is a pro-choice organisation and our counsellors will support a woman's own choice in all cases.