You are here
Pre-Natal Results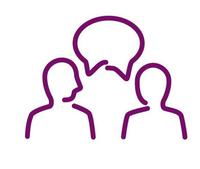 During pregnancy women are routinely offered screening tests such as an ultrasound scan or a blood test. Some women and couples will be told that there is a risk their foetus has a serious abnormality. This may cause feelings of deep shock, acute grief and confusion.
The IFPA is here to provide counselling support to women and couples throughout and after the pre-natal screening and testing process. We offer specialised, non-directive counselling. Our counsellors will support you through your decision-making process as you consider your options relative to your life circumstances.
 
Our service is for women and couples who are:
Making decisions during and after the pre-natal testing process
Told that their foetus has an abnormality
Having to make difficult decisions about continuing with a pregnancy
Having to make difficult decisions about ending the pregnancy
In need of information on abortion and how to access services overseas
Having to cope with complex and painful issues after a decision, including bereavement
Help is offered for as long as is needed
Contact:
IFPA National Pregnancy Counselling Service 1850 49 50 51
IFPA centres offering counselling are located in Cork, Dublin City, Dundalk, Galway, Gorey, Letterkenny, Limerick, Monaghan, Sligo, Tallaght and Waterford.
Links:
 
IFPA is a pro-choice organisation and our counsellors will support a woman's own choice in all cases.