You are here
Men & Crisis Pregnancy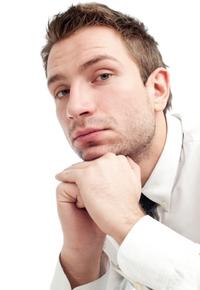 At the IFPA we know that men are also affected by crisis pregnancy and can experience a range of feelings and emotions. Sometimes a crisis pregnancy can also bring up other issues and concerns for men. Talking can help make sense of mixed or confused feelings.
The IFPA's crisis pregnancy counselling service is free and operated by professional accredited counsellors and psychotherapists at ten centres nationwide.
During a counselling session our counsellors will listen to you and help you explore and work through these issues. They are here to support you during this difficult time. They will also give you accurate, honest and clear information about pregnancy options – abortion, parenting and adoption.
While our priority is the safety and confidentiality of women attending our services, men can also receive counselling with their partner (if that is what she wants). Men are also welcome to avail of ongoing counselling on an individual basis.
 
Our crisis pregnancy counselling service includes:
Confidential & non-directive pregnancy counselling
Information on abortion and how to access services overseas
Information on adoption and parenting services
Information on pre-natal results and options
Ongoing counselling including post-abortion counselling
Locations:
IFPA centres offering counselling are located in Cork, Dublin city centre, Dundalk, Galway, Gorey, Letterkenny, Limerick, Sligo, Tallaght and Waterford.
Contact:
IFPA National Pregnancy Counselling Service 1850 49 50 51
More:
 
The IFPA is a pro-choice organisation and our counsellors will support a woman's own choice in all cases.