You are here
Sexual Health & Asylum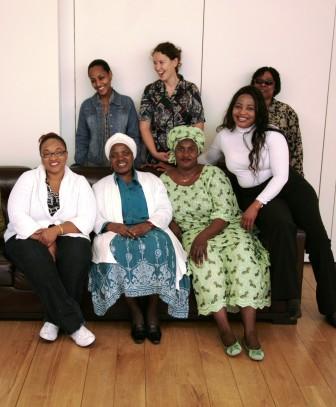 In 2009 the IFPA initiated a ground-breaking project aimed at improving the sexual and reproductive health of asylum seekers and refugees living in Ireland.
Women seeking asylum in Ireland regularly attend IFPA services and often report difficulties in accessing appropriate, confidential and sensitive sexual and reproductive health services. Barriers experienced by women seeking asylum include communication difficulties, discrimination, gender-based violence, cultural differences and personal autonomy restrictions.
In response, the IFPA teamed up with AkiDwA (the national network of African and migrant women living in Ireland) in 2009 to develop a programme that would inform women seeking asylum and refugees of the available sexual and reproductive services, empower women to exercise their rights to these services and raise awareness among service providers of the barriers experienced by women seeking asylum.
 
The project was funded by the European Refugee Fund (administered by Pobal).
Key Outcomes
Sexual and reproductive health peer education training was delivered over 10 weeks to 29 women seeking asylum, with Graduation events for participants held in Dublin and Limerick attended by politicians and representatives of partner organisations.
Facilitated access to specialist sexual health clinics for 51 women seeking asylum.
Development of a consultative forum on sexual health and asylum which included professionals in sexual and reproductive health, social inclusion and gender as well as Majira peer educators.
Publication of a good practice handbook for the delivery of sexual and reproductive health services for women seeking asylum.
Publication of 8,000 leaflets detailing women's health services available for all women living in Ireland.
Testimonial
"I will discuss and pass on the information to both far and near, especially those who have no access to such information to be able to take good care of their health and also to say no to any STI by applying the necessary precaution measures."
- Majira Participant, Limerick
 
* Photo: Majira participants and Lynn Harnedy, Majira Project Coordinator