You are here
Menopause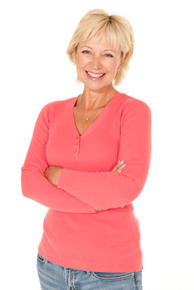 Menopause is a significant life event for women. In the past menopause was seen as the threshold of old age. Now, with increases in life expectancy, menopause can be seen as a new beginning for women.
Every woman's experience of menopause will be different. Many women will experience some negative symptoms leading up to menopause, but a minority will suffer significant interference with their quality of life during this time. Severe symptoms can be managed safely in most women by hormone replacement treatment (HRT).
What a lot of women don't know is that menopause can also have a negative impact on women's overall health. Women's risks from heart disease, breast cancer and osteoporosis rise after the menopause. However, simple improvements in lifestyle at this time in a woman's life can protect women from serious health problems later in life.
If women are properly risk assessed at this stage of their lives and then educated on how to improve their risk profile, they will lead a longer and healthier life.
A simple health check for all women around the time of menopause can assess risk of developing these and other diseases and develop a personal health plan for the menopause and beyond.
Information and disease modifying steps will enable women to life happier, healthier and longer lives.
Some symptoms of menopause can be managed safely in most women by HRT. Every case needs to be assessed individually. Every woman does not need HRT nor is it necessarily suitable for every woman, but for some it will be very beneficial.
These easy steps will ensure that women are empowered to live as full, healthy and active a life as possible.
More