You are here
Global Promises to Improve Sexual & Reproductive Health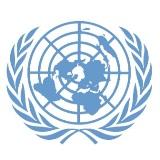 Reproductive rights embrace certain human rights that are already recognized in national laws, international human rights documents and other consensus documents. These rights rest on the recognition of the basic right of all couples and individuals to decide freely and responsibly the number, spacing and timing of their children and to have the information and means to do so, and the right to attain the highest standard of sexual and reproductive health. It also includes the right of all to make decisions concerning reproduction free of discrimination, coercion and violence as expressed in human rights documents.
Reproductive health problems remain the leading cause of ill health and death for women of childbearing age worldwide. Impoverished women, especially those living in developing countries, suffer disproportionately from unintended pregnancies, maternal death and disability, sexually transmitted infections including HIV, gender-based violence and other problems related to their reproductive system.
The critical importance of reproductive health to development has been acknowledged at the highest levels, including the United Nations, the Council of Europe, the European Union and the African Union.
2005 – World Summit
At the 2005 World Summit, the largest-ever gathering of world leaders reaffirmed the need to keep gender equality, HIV/AIDS and reproductive health at the top of the development agenda. Subsequently, additional targets, including universal access to reproductive health by 2015, and related indicators were added to the Millennium Development Goals.
2000 - Millennium Summit
UN Member States agreed to help the world's poorest countries significantly progress towards a better life for their people by the year 2015. A framework for progress consistening of 8 Millennium Development Goals was derived from the declaration adopted by world leaders.
MDG 1 - End Poverty and Hunger
MDG 2 - Universal Education
MDG 3 - Gender Equality
MDG 4 - Child Health
MDG 5 - Maternal Health
MDG 6 - Combat HIV/AIDS
MDG 7 - Environmental Sustainability
MDG 8 - Global Partnership
1999 – ICPD +5
Progress and challenges in the first five years of implementing the Cairo agreement were the focus of a series of meetings leading up to special session of the United Nations General Assembly (ICPD+5) in June 1999. The session identified Key Actions for the Further Implementation of the ICPD Programme of Action, including new benchmark indicators of progress in four key areas:
Education and literacy
Reproductive health care and unmet need for contraception
Maternal mortality reduction
HIV/AIDS
1995 – UN Fourth World Conference on Women, Beijing
The Beijing Platform of Action is a broad based agenda for promoting and protecting women's rights worldwide. The Platform was adopted by 197 governments and progress towards its implementation is monitored by the Commission on the Status of Women. The Platform explicitly recognises and reaffirms women and girls' rights to control all aspects of their health, in particular their fertility, and notes that the neglect of women's reproductive rights severely limits their opportunities in public and private life, including opportunities for education and economic and political empowerment. The Platform asserts that the ability of women to control their own fertility forms an important basis for the enjoyment of other rights.
1994 - International Conference on Population and Development (ICPD), Cairo
At the 1994 International Conference on Population and Development (ICPD) in Cairo, 179 countries agreed that population and development are inextricably linked, and that empowering women and meeting people's needs for education and health, including reproductive health, are necessary for both individual advancement and balanced development. The conference adopted a 20-year Programme of Action, which focused on individuals' needs and rights, rather than on achieving demographic targets.
Advancing gender equality, eliminating violence against women and ensuring women's ability to control their own fertility were acknowledged as cornerstones of population and development policies. Concrete goals of the ICPD centred on providing universal education; reducing infant, child and maternal mortality; and ensuring universal access by 2015 to reproductive health care, including family planning, assisted childbirth and prevention of sexually transmitted infections including HIV/AIDS.
1993 - World Conference on Human Rights, Vienna
Representatives of 171 States adopted the Vienna Declaration and Programme of Action of the World Conference on Human Rights, a plan for the strengthening of human rights work around the world. The Declaration placed particular emphasis on the rights of women and girls and recognises a woman's right to accessible and adequate health care and the widest range of family planning services.
1984 – International Conference on Population, Mexico City
This Conference reviewed and endorsed most aspects of the agreements of the 1974 Bucharest Conference and expanded the World Population Plan of Action. The Mexico City Declaration raised the notion of 'unmet need' for the first time – the issue of couples wanting contraception but not being able to access it.
However the Mexico City Conference also saw the introduction of the highly controversial policy of the US Reagan Administration aimed at denying US Funds to organizations involved in any way with abortion, even those that provided non-judgemental information to women. This policy, known as the Global Gag Rule, stayed in force until 1993 when it was rescinded by the Clinton Administration, reinstated by President Bush Jr in 2001 and rescinded again by President Obama in 2009.
1975 - First World Conference on Women
The outcome document from the conference asserts the rights of women and men to decide freely and responsibly whether or not to have children as well as to determine the number and spacing, and to have the education, information an means to do so. The document also notes the negative impact of poor access to reproductive health care on women and girls' ability to exercise their human rights.
1974 - World Population Conference - Bucharest
The World Population Plan of Action as decided upon at this conference, urged governments to improve efforts to reduce maternal mobidity and mortality and also to respect and ensure that women and men are able to make informed decisions on the number and spacing of their children and are able to access to means to do so.
1968 - International Conference on Human Rights, Tehran
Access to family planning is recognised as a basic human right for the first time at the international level.