You are here
Support the IFPA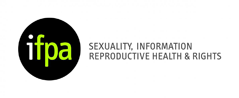 Motivated by the suffering caused by the Irish State's ban on contraception, the Irish Family Planning Association (IFPA) was established by seven volunteers in 1969. Since then we have been to the fore in setting the agenda for sexual and reproductive health and rights in Ireland. Read more about our vision and mission.
Since challenging the law and providing Ireland's first family planning services in the 1970s, the IFPA has gone on to become Ireland's leading advocate for sexual and reproductive health and rights.
We successfully advocated for wider access to contraception, including emergency contraception in pharmacies, a national cervical screening programme and compulsory sexuality education in Irish secondary schools.
Read more about our history in the words of former staff and about the impact of our work in our annual reports.  
We are proud that sexual and reproductive health and rights have come a long way in Ireland since 1969, however Ireland's restrictive abortion laws remain the biggest obstacle to women's reproductive health.
Abortion is only legal in Ireland when the life of a woman is at risk. Abortion in cases of rape, incest, fatal foetal anomaly or where a woman's health or wellbeing is at risk is criminalised. The maximum penalty for an illegal abortion for women and healthcare providers is 14 years' imprisonment. Read more on Ireland's abortion laws.
For over 20 years, we have provided evidence of the harms of Ireland's abortion laws to international human rights bodies, engaged in strategic litigation, including initiating and supporting the landmark A, B and C case at the European Court of Human Rights, while building and leading coalitions of Irish reproductive rights activists. 
If you wish to support our continued work in advancing sexual and reproductive health and rights in Ireland, you can donate securely and directly to the IFPA at the PayPal link below.
Please note that we do not permit any third party access to your details and we do not store any financial information from donors. The IFPA is a registered charity (CHY 5694) and donations are therefore tax deductible.
You can also support our work in the following ways: