You are here
Global Issues
UNFPA: State Of World Population Report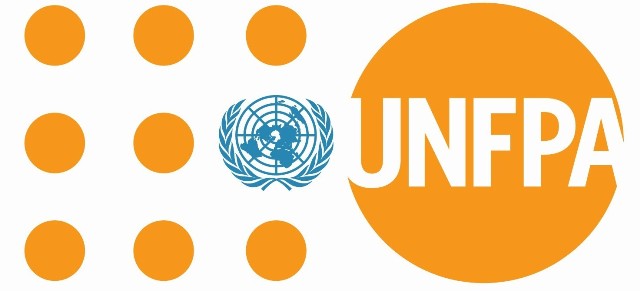 Each year the United Nations Population Fund (UNFPA) releases its flagship State of World Population Report. The UNFPA promotes the right of every man, woman and child to enjoy a life of health and equal opportunity.  A recurring theme of each report is the importance of sexual and reproductive health and rights, gender equality, education and family planning as a means of ensuring people's well-being. To view the State of World Population reports click here.
7 Billion People: 7 Billion Actions

By the close of 2011, the global population will have reached 7 billion. Finding ways to ensure the well-being of people alive today as well as the generations that follow will require new ways of thinking and unprecedented global cooperation. Find out more about the 7 Billion Actions campaign here.
 
Pregnancy Should Not be a Cause of Death


Maternal mortality and unsafe abortion are among the greatest causes of death of women worldwide. Over 500 000 women and girls die every year from pregnancy related causes. This could be avoided by investing more in women and girls' sexual and reproductive health and rights (SRHR). More.
 
Young People Need the Facts About Sex


More than a half a million healthy young women die from complications of pregnancy and childbirth each year. Young women run the greatest risk of dying from an unsafe abortion. Young people are also the group that, to the greatest extent, contract sexually transmitted infections (STIs). More.
 
Sexual & Reproductive Health and Rights


Sexual and reproductive health is a state of physical, mental and social well-being in everything concerned with the reproductive system and its functions. This also means that all people have the right to a satisfying and safe sex life free from coercion and discrimination. They have the right to determine if, when and with whom they have sex, if and when they have children and with whom. More.
 
HIV/AIDS & Sexual and Reproductive Health and Rights


Today, around 33 million people are living with HIV. Young people account for 40% of all new adult (15+) cases and women comprise 50% of people living with HIV. Linking initiatives for sexual and reproductive health and HIV multiplies opportunities for preventing and treating sexually transmitted infections including HIV. More.
 
Sex & Poverty


Sexual and reproductive health can play a key role in breaking the cycle of poverty. Health problems related to sexuality and reproduction account for a fifth of all the world's diseases. Increased access to reproductive health services leads to fewer children, which enables families and governments to invest more in each child. More.
 
Reproductive Health Supplies


Lack of condoms and other contraceptives threaten the international fight against poverty. Generally, it is estimated that as many as a third of all women in developing countries lack access to modern contraceptives despite expressed and manifest need. More.
 
Act Now Campaign


The IFPA supports the Dochas Act Now on 2015 Campaign, which aims to highlight the impact of cuts to Ireland's Overseas Development Aid budget on the world's poorest people.
By repeatedly cutting its overseas aid budget and reneging on its promise to reach the 0.7% target by 2015, Ireland broke its promises to the poorest, affecting millions of lives in developing countries. For more information on the campaign see www.actnow2015.ie